Bizibody Company Milestones
2021

Bizibody starts a new digital marketing division that specializes in online content creation and search engine optimization (SEO) for law firms

2021

Bizibody

 is awarded 

Clio Gold Certified Consultant

 for 3 years running (since 2019)

2020

Bizibody Technology celebrates 20 years since we were founded by four lawyers!

2020

Bizibody

develops a case management system for conveyancing practices that integrates with

Hotdocs

 Document 

Assembly

2020

Bizibody

 develops 

Lexit

 to facilitate the integration of data from Practice Management and Document Management 

systems to third party systems  

​

2019

Bizibody

 partners with 

PageLightPrime

to provide Microsoft

Sharepoint

-based Legal Practice Management systems for mid-sized law

firms

​

2019

Bizibody

 partners with 

Mergermarket

 Consulting (Singapore)  to provide 

Acuris

 Risk Intelligence's

 PEP Sanction and 

Adverse Media individual and entity search information 

​

2019

Bizibody's

 

Clio

 and 

Hotdocs

 solutions are selected as pre-approved solutions under the Law Society's 

Tech-

celerate

 

for Law

 program  

2018

2018 

Bizibody

 partners with 

Actimai

 Pte Ltd

 to create Robotic Process Automation (RPA) for Conveyancing and Personal 

Injury Workflows  

2018
Collaboration with the Singapore Academy of Law to develop and deliver Technology and Information training under their Legal Industry Framework for Training and Education (L.I.F.T.E.D)
2017

Bizibody

 partners with 

Macroview

 to provide 

Macroview

 range of 

Sharepoint

-based document management and 

clause bank software solutions to law firms and legal departments

2017

Bizibody

 partners with Liberty Software to provide 

Eulexica

 Practice Management

 software (formerly known as BHL 

Insight) to mid-sized law firms

​

2017

Bizibody

 enters in MOU with 

Singapore Academy of Law

to jointly create professional development programs to 

develop legal technology competencies

2017
Clio is recognised under the Tech Start for Law program as a basic technology that helps law practices perform their essential day-to-day tasks more efficiently. Under the Program, Singapore law practices enjoy funding support of up to 70% of the first-year cost of adopting Clio.
2016
The new business division set up to offer electronic archiving and physical storage of closed files to the legal industry
2015
The Law Society of Singapore engages Bizibody as an online CLE provider
2014
Hotdocs appoints Bizibody as a reseller of Hotdocs
2014
Clio appoints Bizibody as a Clio Certified Consultant
2013
Singapore International Arbitration Centre engages Bizibody to build its case management system
2011
Bizibody sets up two new business divisions to provide: 1)

Insourced and outsourced book-keeping and payroll services to law firms, and 2)

Law firm start-up and corporate secretarial services

2010
Bizibody sets up a new business division to provide litigation support and eDiscovery services for smaller law firms
2009
Bizibody sets up a new division to develop cloud applications for the legal community
2008
Supreme Court of Singapore awards the tender to develop its Integrated Electronic Litigation System to a consortium comprising Crimson Logic and Bizibody
2007
The Law Society of Singapore engages Bizibody to provide management consultancy services to its members under the Practice Consult Scheme.

The State Courts of Singapore (formerly the Subordinate Courts) appoint Serena Lim, Founder, and Director of Bizibody, as a member of ICourtLab Advisory Council.

Bizibody partners with LEAP Legal to bring in a suite of legal technology products designed for small law firms.

2005
Singapore Academy of Law appoints Bizibody as an official trainer of STARS E-Lodgement

Singapore Academy of Law engages Bizibody to develop the Freelaw portal

The Law Society of Singapore appoints Bizibody as an approved vMCPD training provider; and PrimeLaw Consultant

2004
Bizibody is awarded the "Friend of the Law Society" award for its legal industry work
2003
Singapore Academy of Law appoints Bizibody to develop the Legal Prospector, the case research repository under LAWNET

Bizibody partners with Temasek Polytechnic to assist in the development of its paralegal course and to train students in the use of legal technology software

Guo Fu, a law firm that Bizibody is a legal technology consultant to, wins the CCH Legal Technology Awards in the best implementation category for small law firms

Bizibody develops and launches JusticeOnLine, together with the Singapore Judiciary, an innovative web communication platform that facilitates online PTC hearings using first-generation web conferencing technologies.

2001-2002
Bizibody changes its business from a B2B dot-com marketplace to a legal technology consulting business with its appointment by Midware as a reseller of Open Practice, Worldox, and Lawdocs.
2000
Bizibody is founded by four lawyers, as a B2B dot com for the exchange of business information.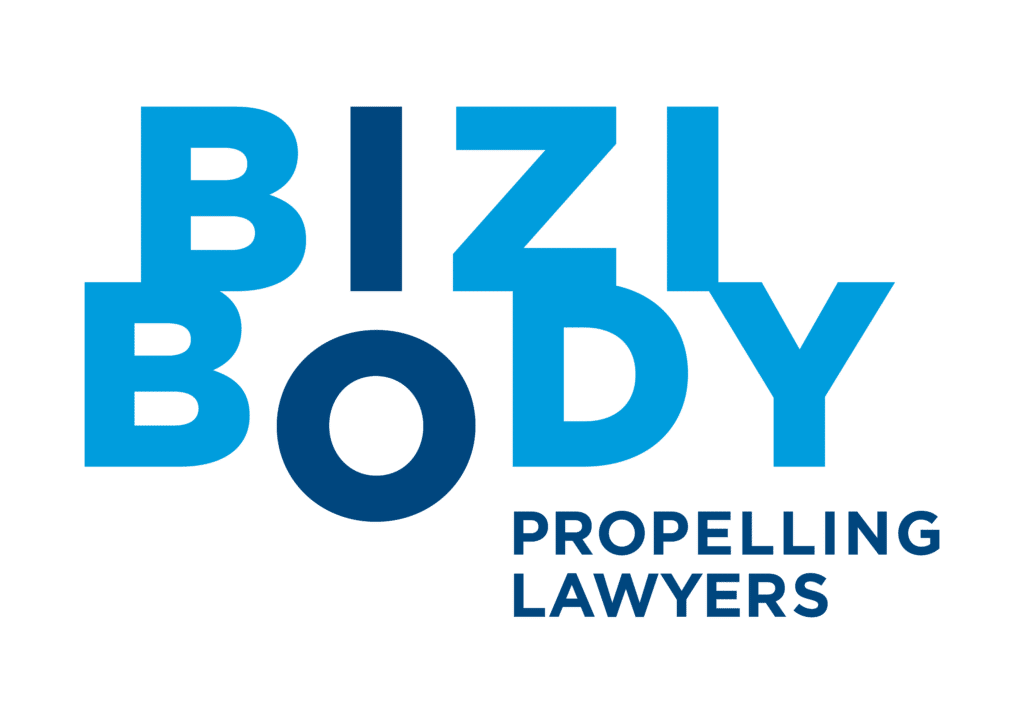 Bizibody Technology
Founded in 2000, Bizibody survived the dotcom crash and the Asian crisis and emerged with an outstanding reputation for transforming the practice of law through technology and practice management methods in the legal services industry in Singapore.
We are the only entity that services small Singapore law firms and start-ups for technology consulting and other outsourced solutions.